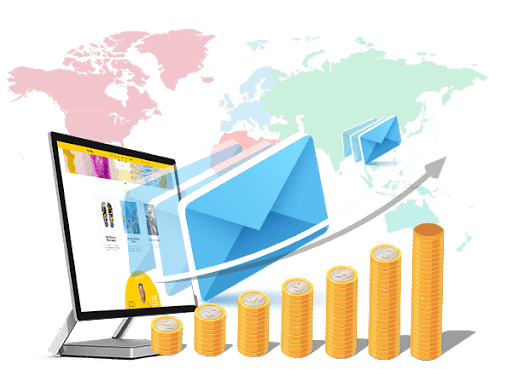 In-house Email Server Setup

Subscribing to a third party ESP for sending bulk emails can prove to be an expensive affair for you. Especially when you have to send millions of emails a month.
The best and the most cost effective solution in such a scenario is to setup your own bulk email marketing system. Not only does it prove cost effective but you can scale it up to whatever email volume you want.
Moreover, there is no data theft concern, as the server is owned by you. We can help you set up an optimised bulk email marketing system by integrating top notch MTA technology of PowerMTA and best in class front end campaign management system like Interspire, Mailwizz, Active Campaign, Oempro and more.
What are you waiting for? Get in touch now!
Email Program & Setup Review


Are you looking to optimize your existing email marketing programs? Our team of seasoned professionals would analyze and provide recommendations to improve and perfect your email marketing efforts.

Through our expansive experience and knowledge in email marketing, we have been able to identify 50+ factors, which are critical to an optimized email marketing process.

Based on your input and our expertise we will be able to deliver a positive impact on your marketing ROI.

Auditing allows you to figure out what works, and more importantly what doesn't. Knowing these details gives you the ability to make better choices and establish the value of your email marketing programs.




Get in touch so that we can get started at the earliest
We Do It For You Service

We know you have a lot on your plate and not enough time or people to get it all done. And we know how frustrating that can be. We'd love the opportunity to manage your email marketing efforts.
We'll use the tools you have or recommend the ones you need with expertise and without favoritism. We have the experience of working on tools like Mailchimp, Oracle Responsys, Adobe Campaign, Exact Target & others.
We can help plan your email marketing strategy and prepare a roadmap. We are capable of building, deploying, and managing a vast array of email marketing campaigns at scale.
Get in touch to get started.

"I purchased powermta , software is working great! Recommended".
"Truely an email marketing expert, did great in ip warmup"
"Excellent stuffs,I bought several tools from them ,highly recommended"